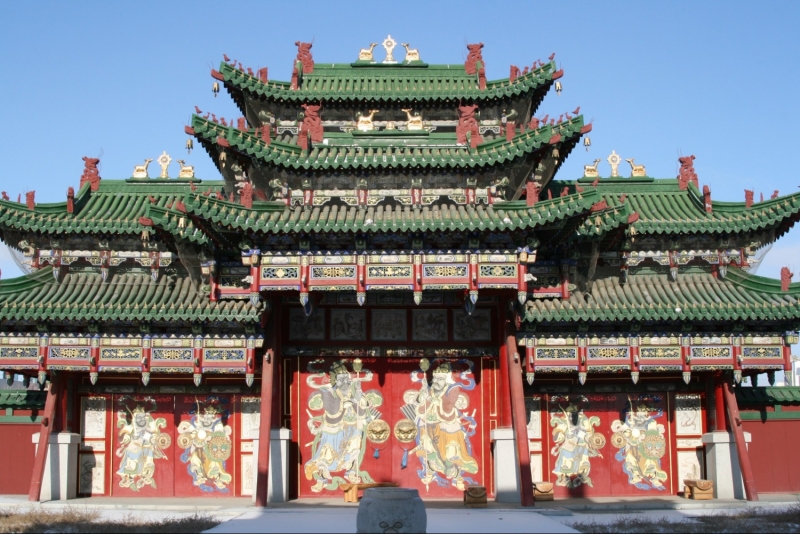 The YII Bogd Jivzundamba khutagtu undoubtedly is a historical personality who played a great role in the religious and cultural history of Mongolia and left his indelible merits. Bogd Khan Palace Museum of the last king of Mongolia is one of the most valued complexes with incomparable valuable exhibits of history and culture of Mongolia.
The complex will greet you with its Yampai gate which was built as a protective gate against attack by enemies, plunderers, or disease. At present, the Bogd Khaan palace museum consists of seven Summer Prayer temples and Winter Palace, which was built in European style.
It was built between 1893 and 1903 named "The temple of developing wisdom" and dedicated to the 8th Bogd Jivzundamba, the head of Mongolian religion. It is the place where our last king and his queen have spent his 20 years of life.
After the death of Bogd Khaan's death in 1924, it was decided to transmit the remaining property of Bogd Khaan to public museum ownership. The museum displays objects of historical and artistic value, religious idols, the royal collection of stuffed animals, and other items that had been owned or used by him.
The collection of the museum includes unique and valuable objects related to Mongolia's political, religious, and artistic history from the 17th to early 20th centuries: bronze castings, silk paintings, and papier mache, icons made by well-known artists and artisans of the period.