Amarbayasgalant monastery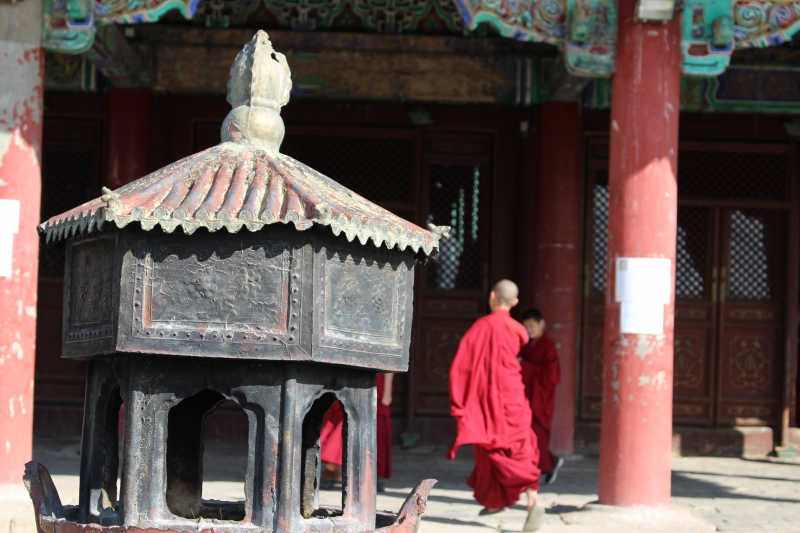 The 'Monastery of Tranquil Felicity', once one of the three largest Buddhist centers in Mongolia, is located near the Selenge River, in the Iven Valley, at the foot of Mount Buren khan. Built between 1727 and 1736, it is one of the very few monasteries to have partly escaped the destruction of 1937, after which only the buildings of the central section remained.
The monastery was originally built to house the remains of Zanabazar, the first BogdGegeen, or UndurGegeen, the 'August light'. At the time of Manchu expansion in Mongolia, Zanabazar allied himself with Emperor Kangxi. The aim of the Manchus in founding this monastery was to seal with great pomp this alliance between the Mongol Lamaist church and Manchu power. Monasteries were still mostly nomadic ones then and this edifice, built to last and financed by the imperial Manchu treasury, constitutes in the terms of Corneille Jest, 'an imperial seal affixed to the submissive Mongol soil.
Unlike the monastery of Erdenezuu, which is composed of an ensemble of temple halls of different styles, Amarbayasgalant shows great stylistic unity.